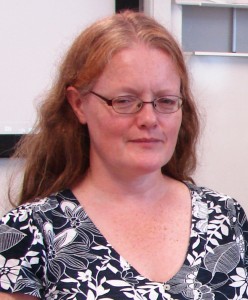 I was recently asked about the variety of different opportunities available in the Civil Service.
I replied that the Civil Service is what you make of it: You can just do your job, but there are many other activities you can get involved with. You've just got to look for them.
The problem is many of us don't look outside our own departments or agencies, so we often don't see the range available.
This is where Civil Service Local steps in. It sees the bigger picture, highlighting opportunities in local offices across the Civil Service.
I first came across Civil Service Local as a redeployment officer at the Driver and Vehicle Licensing Agency.
The south west and Wales team ran a forum giving redeployment staff from different departments and agencies a chance to:
share information and ideas
identify vacancies
identify surplus staff looking for redeployment
Later the Civil Service Local team helped me when I was looking for redeployment roles for myself and my colleagues.
But Civil Service Local isn't just about redeployment.
Last year the first academies took place, with more planned this year. These are a great chance for civil servants from different departments and agencies to work together.
At the academy held at Exeter University we worked together on reform, and the impact we can make in our home departments. I was lucky enough to be a facilitator and I wasn't the only one who has kept up friendships with people we met that day.
If an academy isn't for you, how else can Civil Service Local benefit you?
Well, they are the same people who ran the excellent Civil Service Live events last year and will be doing the same this year.
They also promote voluntary opportunities which the reform plan encourages civil servants to spend 1 day a year on.
When my manager suggested we volunteered for a day in the local community as a team building event, I knew where to turn for help.
Civil Service Local are a mine of information, whether you are looking schemes for 1 or 2 people, or for a whole team. Once I explained what we wanted, they sent me details for lots of local schemes, and through their help this summer we are going to volunteer for a local charity.
How else have I benefitted from those lovely people at Civil Service Local south west?
They and the other regional teams spread news from across the Civil Service, which you can use to improve your skills.
For example, recently the Fast Track Apprenticeship Scheme asked for help recruiting more assessors.
As it happened, I had just been on an assessment centre training course and I wanted to put my experience and training into practice.
Importantly my managers saw the benefits of me taking part and agreed to release me.
I had a fantastic time at the centre. The days were long, but as well as helping out the organisers it gave me real life experience of assessment. The placement also improved my competency framework knowledge and gave me skills to take back to my team.
As I said earlier, the opportunities in the Civil Service are what you make of them.
For me, Civil Service Local are the key to help you find a varied range of interesting and worthwhile experiences.
Whether you want to volunteer or try a job shadow in another department, they can help. The opportunities they offer help improve your skills, help your organisation and other people.
Take a look and find out what's going on in your own area and if you like the look of something, get involved. Opportunities are what you make of them, don't sit around waiting for them to come to you, find out what Civil Service Local can offer you!