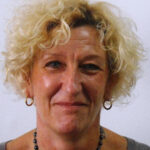 Civil Service Live has arrived in Bristol today - Sir Bob Kerslake opened the event with Richard Heaton as compere. We're at  Civil Service Live 2014 Bristol, at the Colston Hall. Drop in and see us today. Civil Service Live is a series of practical learning events which bring together staff from government departments, agencies and private sector organisations to learn, share and collaborate. The events are aimed at staff of all grades, and attendance counts as 1 of your 5 a year learning days.     There are 4 themes for the sessions:
a modern Civil Service
a skilled Civil Service
smarter working
inspirational team leadership.
Anyone interested in attending should check with their manager before registering at www.civilservicelive.com. We hope to see you there!

[Photo of Bristol ©2014 Dods Parliamentary Communications Ltd.]