Following up on a volunteering opportunity highlighted by CS Local I was delighted to attend a day of mock job interviews at Gordano School in Portishead on Monday 17th June.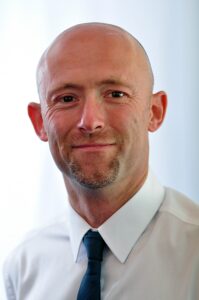 I was asked if I could interview some of the school's year 10 students in relation to an application for a legal apprenticeship that was part of their Employability programme. With my background in employment relations I felt that I would be able to bring some relevant experience to this scenario and started to prepare for the interviews.
On the day I joined many other volunteers in interviewing the students, some from local businesses and others from the public sector. We each had been given a job description of the position that we were interviewing for and a list of possible questions to put to the students. Each interview was to last around 10 minutes and we were expected to supply written feedback for each student to be used in assessing their performance with the teachers following the event.
I interviewed seven students and can genuinely say that I was very impressed by all of them. They all demonstrated a mature and thoughtful approach to the interview questions and most had clearly put in a fair amount of research into the role they were applying for. As most of us will recognise being interviewed for a job is one of the most demanding experiences in the workplace and the young people I interviewed, whilst being nervous, managed to give clear, coherent and relevant answers.
One of the most revealing aspects of the day was seeing how responsible and diligent the students were in relation to both their studies and their extra curricular activities. The stereotype of a teenager glued to a computer screen was one that didn't appear to have any substance to it as far as the pupils at Gordano are concerned.
Did one of the students get the job? Yes they did, but as I told one of their teacher's on the day, I would have had no hesitation in offering a job to six of the seven students I interviewed. They were a credit to themselves and their school and I wouldn't hesitate to recommend this volunteering opportunity to anyone who would like to see a more positive picture of young people than the one we are so often given by the medi