The 'Going Forward' and 'Government Access Point' projects are recruiting new team members – join us to develop your skills, contribute to CS Reform and make a difference to the lives of people in our local communities.
---
A key aim of CS Local North West is to deliver CS reform in the areas where we live and work. This means supporting our customers in different ways using more modern and flexible approaches. Our customer-facing projects bring together cross-departmental teams to deliver help, advice and support to the people who need it the most.
 We are expanding our programme throughout Autumn 2014 and are looking for enthusiastic and dedicated people to join our teams.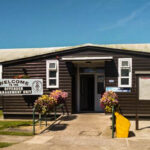 The 'Going Forward' project works with offenders in local prisons to improve their prospects of finding employment on release. Using a team of civil servants to coach them in basic work skills and behaviours, the overall aim is to reduce the chances of them reoffending. In Autumn 2014 we will be working at HMP Kirkham and HMYOI (Young Offender Institution) Thorn Cross near Warrington. The opportunity to join a team is open to people from all grades and departments, but we will require a minimum time commitment of 10-12 days over a 3-6 month period.
It has been extremely hard work, but the skills I've developed and cross-department relations I've built throughout the project have made it all worthwhile – Going Forward Team Member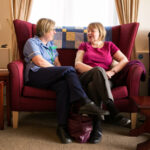 The 'Government Access Point' (GAP) project involves building a team of knowledgeable Civil Servants from across government departments to visit local hospices and provide support and advice on a range of government services.  By delivering this advice at a time and in a place that suits hospice patients and their carers, we are offering a very valued service in a very modern way. Time commitment varies but we would like people to be able to commit a minimum of 2 days per month and stay with the team for a minimum of 12 months. If you feel you have skills and knowledge that would help this group, please get in touch using the details below.
 It's certainly the most exciting project I've taken part in and a great opportunity to get involved with and give something back to local communities. GAP Team Member
GAP leaflet - GAP project leaflet
Going Forward Leaflet - Going Forward leaflet
If you are interested in finding out more or attending one of our introductory sessions in August and September, please contact jayne.krol@hmrc.gsi.gov.uk stating which project you are interested in.