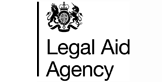 The Legal Aid Agency (LAA) are embracing the new Operational Delivery Qualifications now available to Civil Service staff who deal with external customers, the qualifications are recognised nationally and can be used within the Civil Service and even beyond. Operational Delivery Qualification Manager Victoria Gray has visited all 11 LAA offices nationwide delivering 30 presentations to over 250 members of staff.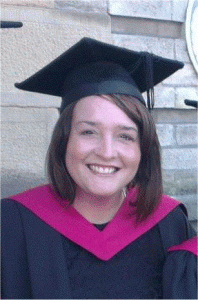 Victoria said
 In 2013 I graduated with a CMI Extended Level 5 Diploma in Leadership and Management therefore I can personally advocate the benefits of combining employment with study, I enjoy sharing my personal experience to motivate and inspire others
In addition Victoria enlisted the help of the Ministry of Justice Communications Team, to create a video showcasing students currently studying the qualifications available. The video (subject to departmental restrictions) can be viewed at:
http://justicewebteam.wistia.com/medias/te8iuu4uuy
Victoria has devised a structured programme to enhance the staff academic journey including delivering detailed inductions, the creation of individual student diaries and utilising an online support platform for easy access to level and unit information, the opportunity to ask queries and liaise with staff from other areas and roles. In addition, Victoria also meets with students regularly to offer support and arranges workshops and work experience to enhance their learning journey.
Victoria continues
I am passionate about learning and development and the Operational Delivery Manager role gives me the opportunity to support staff through their academic journey in gaining a recognised qualification to enhance their professional progression.
Currently 114 students are already enrolled from Band A to F from Case Management, Business Change, Contracting and the Debt Recovery Unit.
The first cohort is due to complete their qualifications in March 2015 and Victoria is hard at work organising their Graduation Ceremony for later next year and is very excited about the future of the programme.
Shaun McNally OBE Director, Case Management commented
Learning and development is a priority for us in making the Legal Aid Agency a better place to work and deliver excellent value to our customers. The qualifications offer the chance for staff to develop skills they can use across government and gain an official qualification in the process.
To find out more about the operational delivery profession, have a look at the Civil Service Learning website.
Civil Service Local is now working with the Operational Delivery Profession Team and will be holding awareness sessions across the country to encourage more civil servants to get qualified like Victoria! Details will follow soon.