Civil Servants from our teams in the north west of England and in the south west and Wales were successful in the Civil Servant Awards ceremony in November.
In the north west of England
Delivering exceptional, relevant services to citizens needing us most
was the challenge - 2000 grateful citizens and 400 proud, re-energised civil servants was the result.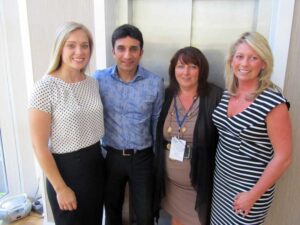 The  Civil Service Local team in the north west of England is making reform a reality by bringing departments together, building capability and transforming how citizens access services.
To meet rising public expectation to be better, spend less and make things simple, the team delivered a suite of activities allowing some of its most vulnerable citizens access to innovative and individual services that suit their needs.
Focusing on employability skills and building career aspirations, the team formed cross-departmental groups to work with students and offenders, recently adapting the approach to support those with life-limiting illness.
The team, which includes Kathie Bates, Tariq Siddiqui, Jayne Krol and Janice Lee won the Excellence in Civil Service Reform Award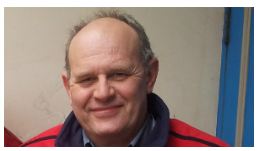 In the south west of England and in Wales, Richard Hill from HM Revenue & Customs is a member of the CS Local team and has been working to encourage and support civil servants volunteering in a range of charitable causes with the homeless, local schools and women refugees in Wales. Richard won the Volunteering Award for his own work outside the civil service which includes two decades of work with the homeless community. He has provided job coach training to business volunteers, and fellow civil servants, who then coach homeless clients. He also mentors young offenders, helped establish a local foodbank and runs a night chaplaincy project.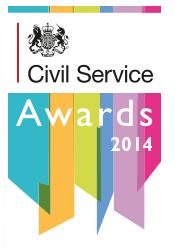 Congratulations from me and all the Civil Service Local colleagues around the country.
Read more about the awards and the list of this years winners.
Read more about the work of the team in the north west and the south west and Wales.
and just to remind you what we are about:
Civil Service Local is a cross departmental initiative, part of Civil Service Resourcing and working closely with the Cabinet Office, that develops significant local influence over the delivery and effectiveness of the reform agenda.
I lead a team of 13 staff based in 8 locations around the country and our challenge is to identify, develop and deliver practical solutions that offer:
improved value for money
better opportunities for staff and
more efficient services to the public
Our work is guided by this challenge and that of the Civil Service Reform Plan.
Through these blog pages my team will continue to let you know what we are doing around the country. We wil introduce you to many of the volunteer helpers and secondees who work with us, our programmes and the success stories of ordinary civil servants from across the country. I hope you will enjoy reading about us and then getting involved with what we are doing in a place near where you live or work.
Leo Castledine