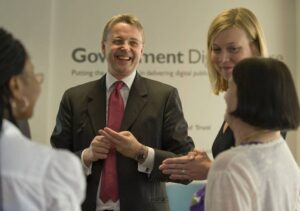 Following on from the focus group and Discovery sessions facilitated by Civil Service Local a new category of blogs has been started on blog.gov.uk. This new series can be found on the Civil Service blog for civil service leaders.
In the first blog to be published Sir Jeremy Heywood introduces the new Civil Service leadership statement, which gives a single, clear statement of what you can expect of Civil Service leaders at all levels. It responds directly to civil servant's comments about the positive attributes you are proud of, and to the persistent messages about what elements of our culture need to change.
Over the next few weeks Permanent Secretaries and other senior leaders in the civil service will be leading further discussions about the leadership statement in various locations around the country - further details will follow shortly.
If you want to know more about the statement or have a suggestion about how these values can be taken forward you can add your contributions in several ways