I am pleased to tell you that we're holding the next in our series of Parliamentary Outreach sessions in Exeter on the 19th March.
The session will be led by Liz Price, the Regional Outreach Officer for Wales and South West England. The Outreach Service is a free and non-political service from the Houses of Parliament, which works throughout the UK and offers workshops and talks to spread awareness of the work of Parliament.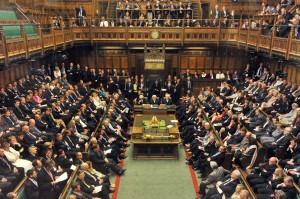 Date: 19th March 2015
Venue: Sterling House, Dix's Field, Exeter, EX1 1QA
Time: morning session 10:30 to 12:30 or afternoon session 1:30 to 3:30
Places are limited and can be secured by sending an email to Michael Sinclair and stating your preference for morning or afternoon. The event is free, but any associated travel expenses will need to be covered by your own department.
(Parliamentary Copyright images are reproduced with the permission of Parliament – see www.parliament.uk)