Public Health England and Business in the Community recently came together to offer a group of long-term unemployed people the opportunity to spend a day with staff from Public Health England and learn a little more about working in the civil service.
As well as advice on how to apply for jobs in the civil service, the group were taken on a tour of the office and participated in a lively question and answer session about some of the diverse roles available in the organisation.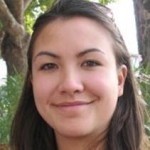 The day was organized by Nicola Wong from Public Health England, who said:
The session was greatly enjoyed by volunteers and very well received by the clients…we are looking forward to offering this again next year.
If you think your organization can help in this way, or you would like to know more about the many activities undertaken by civil servants throughout the south west and Wales to support unemployed people, please contact Val Cobbin.