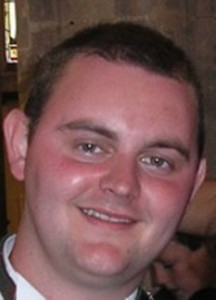 CS Local held its first Academy in Wales at RAF St Athan last week. The Academy is a cross departmental talent management programme for staff up to first line management level. The theme is Civil Service Reform and 39 delegates from 17 departments and agencies in Wales attended. I attended the Academy not knowing quite what to expect. I was full of anticipation and eagerness to work collaboratively with Civil Servants from other government departments and to have the opportunity to work on a new business project that will be rolled out Civil Service wide.
Upon arrival at the RAF base in South Wales, the 'basicness' of the accommodation started to become a reality and I wondered "what am I doing here, where is the TV in my room and where is the internet?". I found myself doing something I never do these days and maybe something that should be done more often, I talked to people creating new friendships with people I would never have had chance to have met. To add to this each delegate was allocated to a 'Family' and throughout the week we worked together as a 'Family'.
The event was planned fantastically and gave civil servants from all walks of life the chance to listen to some inspirational speakers,  gain an insight as to how the departments see our future and encouraged ideas and input from each of us.Delegates took part in a number of activities and we saw these activities bring the best out in every individual, which also benefited each 'Family' group.  This was apparent when it came to the planning and presentation of our project and how we gelled and worked collaboratively when we successfully sold our idea to the 'Dragons Den' panel.
Before we knew it time had flown by and the week sadly drew to a close, each and every one of the attendees brimming with enthusiasm and inspiration. We were thankful to the event organisers for allowing us to attend the Academy, providing the opportunity to form relationships and network with Civil Servants from other departments and for giving us all a week of some of the best home cooked food ever eaten (thanks to the catering staff at the RAF base). I can't believe I am saying this, but I can honestly say I never even missed TV or the internet.
My 'Family' together with a Senior Civil Servant will now continue to work together to implement our project across the Civil Service. I look forward to this, as I get to continue working with my new friends and to give each Civil Servant a new opportunity when our project is rolled out.
When the opportunity to attend the Welsh Academy is presented to you, please take it, I can promise you will never regret it
Nita Murphy the Civil Service Local Coordinator said
Initial feedback from all involved was fantastic and the delgates will now be working on projects which support the Reform agenda for the next 12 months. Look out for more stories from delegates on their academy experience and details of how their projects are progressing, over the coming months.