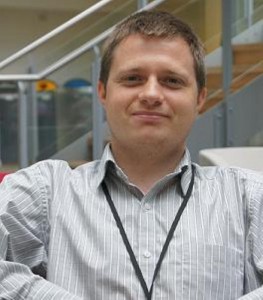 I have worked at the Ministry of Justice for the past 10 years and have been a Civil Servant for 12. I recently attended the inaugural all Wales Civil Service Academy at MOD St Athan.
I applied to attend because I hadn't completed the 5 mandated training days and a place on the Academy sounded like the least onerous way to fulfil that commitment. I couldn't have been more wrong!
My previous visits to St Athan were all for their spectacular air shows, which perhaps clouded my judgement. Reality soon dawned, however, after the event was opened with a very comprehensive presentation by the resident Health & Safety Officer. Dreams of flying a B2 Vulcan Bomber were literally flights of fantasy. There would be no flying, there would be no walking on the grass, no walking on manhole covers (a preoccupation of mine), no walking on the parade ground, no walking in double file, no walking on the airfield…ok, that last one makes sense.
In all seriousness, the staff at St Athan were very welcoming and the rather long list of rules (including what to do in the event of an oil spill!) were all for our wellbeing and served to convey how accommodating they were being to allow us there in the first place.
The event itself kicked off in earnest shortly afterwards and was filled with informative and sometimes inspirational talks from excellent speakers. Activity sessions added a practical and team building element to the mix and light hearted evening sessions, such as presenting a QVC style sales pitch, helped to build upon the camaraderie that had been engendered amongst the groups of delegates.
By the end of the week, the 6 groups of 39 delegates were firmly established and able to present well thought out presentations to a panel of Senior Civil Servants for their ideas on the topic of Civil Service Reform.
These ideas will now form the basis of a project that each group will take away to further build upon their project management and team working skills, and hopefully, in the process, make a small change to benefit the Civil Service Reform Strategy. The whole experience means more than just that though; it's a fantastic opportunity to meet colleagues across Government and build friendships.
So I departed St Athan at the end of the week, exhausted, but with the firm intention of treading on every manhole cover the outside world has to offer!
Nita Murphy the Civil Service Local Coordinator said
Initial feedback from all involved was fantastic and the delgates will now be working on projects which support the Reform agenda for the next 12 months. Look out for more stories from delegates on their academy experience and details of how their projects are progressing, over the coming months.