Now I've been lucky enough to join a few Discovery Sessions, but I'd never been to a Discovery Event before. There's a good reason for that - 'Engaging with our future' was the first of its kind, held at the new Learning Academy in the Guild building in Preston - and what a debut!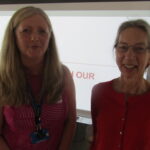 Our Engagement Network, led by Sue Bridson did a great job of organising an enlightening and thought-provoking day. Kicking off with an ice-breaker where we all had to share one thing we had to offer our future, it was clear the day was going to be a forward-looking experience. We soon entered in to a lively discussion about the future of the Civil Service, the influence of the People Survey and the barriers standing in our way.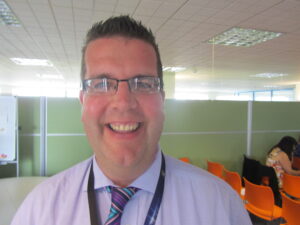 It even involved a raffle which was won by Colin Powell who works for Department for Work and Pensions (DWP) in Blackpool.
He explained why he decided to come along:
I work on a Personal Independence Payment team and have already been trying to improve our engagement so was keen to learn some more today. As leaders, we need to be visible and get the culture right. I'm positive and communicative and I just want to make the working day rewarding and worthwhile. It's about eight hours a day for a third of your life so you should try to enjoy it by being motivated.
I arranged to catch up with Colin later in the day before we moved on to an overview on Civil Service Local. It was a chance for our Citizen lead, Jayne Krol to show a short film about what we do and why we do it. The stories were a great reminder of how our work engages and motivates our volunteers. She went on to say how one of our Steering Group members, Carla Prendergast recently commented that whatever investment we put in to Civil Service Local, we get it back twofold - a great endorsement for our engagement opportunities.
After an interactive session looking at how different personality types and leadership styles help shape engagement, it was time to welcome guest speaker Naomi Stanford from the DWP 2020 project. Naomi enjoyed a fascinating career in the United States of America before returning home and joining the UK Civil Service. I could have listened to her all day. She spoke about the general direction of public service and the need to change managerial skills before giving an insight in to new forms of government design, which included some pretty radical ideas so I was all ears. I was particularly interested to hear Naomi's thoughts on how the motivation behind joining the public sector has changed over time and encouraged to hear that the journey from an analogue service to a digital one will be focused on the citizens we serve. She asked for some memories from some of the more experienced people in the room - many of whom spoke about the importance of hierarchy in the past and how senior colleagues were often feared and revered. As Naomi pointed out
these are great stories because they show how capable we are of changing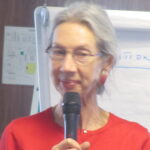 There were some difficult messages as we heard about needing to drive a level of service centred around the public whilst having to make some very big savings. There were also some big questions like "what skills will we need?".
Speaking about her work with the DWP 2020 initiative, Naomi explained how we'll need to pull ideas from citizens - as many local councils already do. Some challenging concepts were raised including basing pay scales on skills and expertise rather than hierarchy as well as reviewing our roles and the language we use to move away from management to leading and coaching. Most exciting of all was hearing about teams working to outcomes rather than targets. The conversation then moved in to even more exciting territory - from Estonian e-citizens and delagative democracy to using artificial intelligence for decision making! When asked if technology is good or bad, Naomi summed up by explaining that it is entirely neutral. It's how we interact with it that matters. Finally, I asked for her views on Civil Service Local:
I hadn't heard of Civil Service Local before but it sounds great. When I next visit the States I'll find out if they have anything similar there, and if not I'll suggest it as a good idea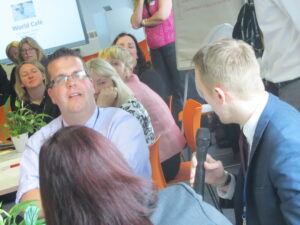 We came back from lunch to a session on the People Survey followed by one of my favourite Civil Service Local activities - a World Café. I managed to catch up with Colin . . .
I definitely enjoyed the world Café exercise. It was good to see the bigger picture from other departments. I might use the format on a smaller scale back in the office. It's a very good tool.
To finish the day in style, Russell Barnes joined us from the Cabinet Office Digital team for a masterclass on the digital technology already available to us. I left with a big list of things to look up on line after a very eclectic and very informative day. I'm already looking forward to our next Discovery Event and will certainly be engaging with that in future.