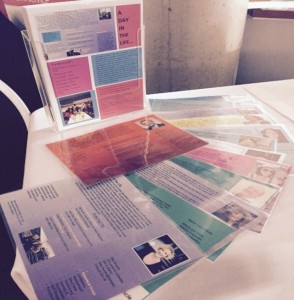 Civil Service Local asked delegates from the Wales Academy, to be at Civil Service Live in Bristol on 22 September to raise awareness of Academies and to promote the cross departmental projects we are working on as a result of attending an Academy.
The project which my team are taking forward is called 'A day in the life', which aims to raise awareness of the breadth and scope of the different roles carried out by civil servants in all the different departments and agencies. We're doing this by asking people to provide details of what their typical day looks like and we were keen to use CS Live as an opportunity to promote out work and persuade people to contribute.
The run up to the event was busy, as posters and leaflets had to be designed and a brief of our project needed to be provided. I was receiving emails from staff all across the Civil Service and of all grades agreeing to contribute in time for CS Live.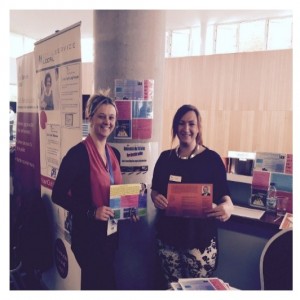 The morning of the event was an early start. By 6am I was on Caerphilly station meeting up with Caroline Maddocks (Her Majesty's Passport Office) and by 7 am we were in Cardiff and on our way to Bristol with Rachel Lovett from the DWP. Once at the Colston Hall we headed straight to our stand and met the rest of the Civil Service Local Team.
Soon enough people were flowing through the building and we threw ourselves into approaching anyone and everyone, discussing our idea with them and showing them examples of contributions we had already received.
We were taken aback by how responsive people were with the concept, and genuinely interested in the idea, asking questions on how it would work, where it would be located and who could access it. In no time at all were getting people's email addresses and their support to join the project and complete their own day in the life template to add to the growing network.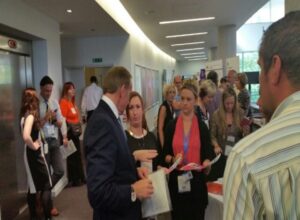 The best part of the day for us was meeting John Manzoni and Sir Jeremy Heywood.
They were really keen to hear about the Academy and our individual experiences of it, what our projects were about and how they were progressing. We managed to have them both sign up to complete their own 'A Day in the Life'.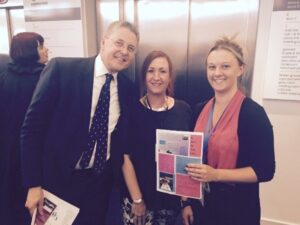 To have their support was a massive boost to our confidence.
The day was a fantastic experience for us and a brilliant way of networking with people from many departments that we wouldn't necessarily have the opportunity to meet.
Our next step is to liaise with CS Learning to see if we can include the day in a life templates from staff on their web page. This will enable staff from different departments to read about the work of colleagues in quite differing roles and to learn something new about the Civil Service.
If you would like to know more about our project, or are prepared to let us know what your own 'day in the life' looks like, please email Nicola Williams or Rachel Lovett