The charity Young Enterprise gives young people from all backgrounds the opportunity to realise their full potential through a range of practical enterprise and financial education programmes. They range from year-long projects to one-day master classes, where you could guide and empower young people to learn, work and live.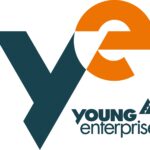 As a volunteer you will develop essential leadership skills, enhance your understanding of how business works and prepare for the next step in your career. If you have extensive experience, this is also a unique opportunity to pass on the considerable business skills you have developed and honed over many years. You will receive full training and support throughout your time with Young Enterprise.
Whether you'd like to mentor a student company, work with primary students or join a local volunteer board, Young Enterprise have a volunteer role that's perfect for you. They have many different types of volunteering opportunities, including supporting a one day master class; no prior training is needed as Young Enterprise staff lead the day. There is also an opportunity to lead a session of games and activities with a class of primary or secondary school students, for which full training will be given. You can find out more about Young Enterprise here, or please contact Suzanne Lockwood by e-mail or by phoning 07841880996
Why not make 2016 the year when you do something different to give your career a boost?