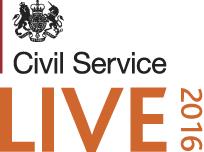 Civil Service Live is an event like no other, an opportunity to see first-hand what the Civil Service of tomorrow looks like.
This year, our ninth year, Civil Service Live will visit 5 regions across the UK. In all the regions there will be the opportunity to learn, share and network, in a fun and challenging environment with colleagues old and new.
Thursday 16 June: The SECC, Glasgow  
Wednesday 22 June: City Hall, Sheffield
Wednesday 29 June: Ricoh Arena, Coventry
Tuesday 5 July: Royal Welsh College of Music & Drama, Cardiff
Tuesday 12 and 13 July: Queen Elizabeth II Centre, London
Civil Servants throughout departments will expand on and give practical insights into the new Civil Service Vision 2020 inspiring those who attend to do things differently.
Vision: A brilliant Civil Service that helps to keep the United Kingdom prosperous and secure, supporting the governments we serve in implementing their commitments and delivering high - quality services for the public.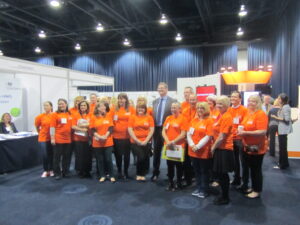 As well as attending as a delegate why not consider volunteering to help at one of the venues?
We always need enthusiastic and energetic volunteers at all of the Civil Service Live events. They are essential to the smooth running of each event and for the volunteer it's a great way to connect with your colleagues, to learn from seminars and to be more involved with the conference itself.
To find out what's involved and to register as a volunteer see how you can get involved. Please register as a volunteer by 7 May 2016.
Registration for Civil Service Live 2016 will be open on 13 April, see why you should attend.