The Pride of the Civil Service North West Awards 2016 is a new and unique event recognising and celebrating inspirational civil servants who make outstanding contributions to communities in the north west. These are:
ORDINARY PEOPLE DOING EXTRAORDINARY THINGS
Our event will bring together civil servants from across the north west, to recognise and reward their contribution to their communities by giving their time and talent to community projects and other worthy activities. It will showcase the Civil Service to the public and external organisations, improving public perception of the Civil Service, and raising the profile of civil servants.
The Award Ceremony will be held on Friday 30 September 2016. To make sure you have your say - complete and return the Pride of Civil Service North West 2016 Nomination Form
To send us your nomination you will need to verify this document is from a trusted source if or when prompted to do so. Please complete your nomination and save a copy of the completed document to your computer. Then send this in to us in an e-mail to prideoftheCSNWawards@gmail.com
Award Categories
The 2016 award categories are:
Inspirational Person
Community Champion
Courageous Person
Outstanding Carer
Outstanding Fundraiser
Contribution to Community Sport and Recreation
Contribution to Conservation and Environment
We are looking for examples of individuals or groups of civil servants who make or have made outstanding contributions in these award categories.
Our Pride of Civil Service North West 2016 Nomination Form as well as enabling you to nominate, provides more information about the award categories and includes answers to the most frequently asked questions.
The closing date for nominations is Friday 01 July 2016.
How can you support us?
It's simple. Get involved:
Look out for forthcoming promotional materials
Tell your civil service friends and colleagues
Talk about it amongst your teams
Most importantly, submit your nominations!
Think about any of your colleagues and friends who have made outstanding personal contributions to their communities across the award categories.
Isn't it about time that their outstanding contributions to their communities, their skills and capabilities are recognised?
Submit their nomination – don't leave it to others.
And remember, these are:
ORDINARY PEOPLE DOING EXTRAORDINARY THINGS
---
How did it begin?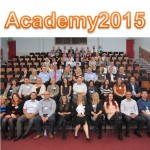 Our project began life as a fledgling idea at the Civil Service Local north west Future Leaders Academy event held at Chester University in September 2015. As a team, we were asked to come up with an idea that would support the Civil Service Reform agenda across the North West. As a double whammy we were to present our idea, in a Dragons' Den format, to a group of senior civil servants!  After a day or so of head-scratching, debate, (and the odd disagreement here and there!), we successfully presented our idea of a new and unique awards ceremony, receiving positive feedback from the Dragons (who actually weren't 'dragons' at all but very supportive and full of sound advice).  Since September, our project has come to life and we are well on our way to achieving our vision and objectives. You might say we are:
ORDINARY PEOPLE DOING EXTRAORDINARY THINGS
Our vision
Our vision is to deliver a 'best in class' awards ceremony which recognises and rewards ordinary civil servants for their outstanding contribution to their communities. Kathie Bates, Civil Service Local North West Co-Ordinator, acts as our sponsor and reinforces her support:
Kathie Bates
CS Local NW Co-ordinator

I'm delighted Civil Service Local north west is hosting the first ever regional Pride of the Civil Service North West Awards.

We'll be celebrating people who in many ways have made the north west a better place to live and work. Ordinary Civil Servants doing extraordinary things - inspirational individuals, innovative projects, putting the needs of the public at the heart of their work; inspiring leadership and sheer hard work and determination.

These unique awards will help to recognise the excellent achievements of our people and spread best practice across government, sharing innovation, learning and leadership'.