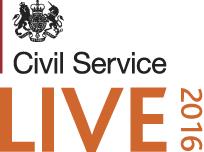 Registration is now open for this year's Civil Service Live, which is taking place in five cities across Britain at the following venues.
Thursday 16 June: The SECC, Glasgow  
Wednesday 22 June: City Hall, Sheffield
Wednesday 29 June: Ricoh Arena, Coventry
Tuesday 5 July: Royal Welsh College of Music & Drama, Cardiff
Tuesday 12 and 13 July: Queen Elizabeth II Centre, London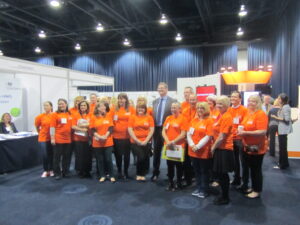 It is the biggest learning opportunity of the year and counts towards your annual five learning days.
This year Civil Service Live has a special purpose - to promote a vision of what our Civil Service needs to be like in the future. The core themes of the event support this vision:
Improved outcomes - providing efficient, trusted services that are designed around users' needs
Effective leadership - how we develop great leaders who are 'inspiring, confident and empowering and who live our values'
Skilled people - developing high-performing, adaptable civil servants who take personal responsibility
A great place to work - one that is inclusive, flexible, modern and connected, and that encourages openness, challenge, innovation and excellence
As in previous years, Civil Service Live will host workshops, seminars, networking opportunities, mentoring and bitesize sessions that will help you learn, network and share best practice. Visit www.civilservicelive.com to register for your local event and choose from the hundreds of sessions on offer.