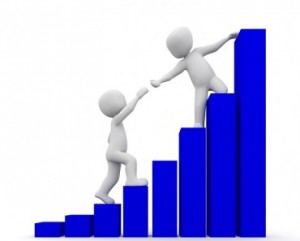 Civil Service Learning (CSL) is looking for more mentors across all grades on the CSL mentoring database (particularly those from the commercial profession). With so much expertise across government, there is an opportunity for a pool of mentors to be on offer for everyone at all levels  – ranging from apprentices to senior specialists.
Many individuals are progressing through talent programmes, looking for promotion or approaching development centres and mentoring is a fantastic way to enhance their skills, knowledge or work performance through one-to-one discussions. Mentoring offers multiple benefits for both the mentee and mentor.
If you're interested please sign up to the new CSL mentoring database, on the Civil Service Learning website. The mentoring database allows people looking for mentors to find the ideal person for their needs. If you're already signed up as a mentor, please update your profile to reflect your current skills and experience to help mentees find you.
How do I sign up?
The signing up process is extremely simple and will only take a matter of minutes!
Go to the CSL Learning Mentoring Resources page and click 'Open Resource'.
Complete the short application form.
Send the form in an email to CSL Faculty - cslfaculty@cslearning.gsi.gov.uk
Mentoring Master classes
Mentoring is extremely rewarding.  To help you understand how to get the most out of mentoring and to build confidence as a mentor, James Pritchard is running a number of  two-hour mentoring master classes during May and June. Use the links to book your place now.
Wednesday 8 June 9.30 - 11.30
Wednesday 8 June 13.30 - 15.30
Friday 10 June 9.30 - 11.30
Friday 10 June 13.30 - 15.30
Monday 16 May 14.30 - 16.30
Thursday 16 June 13.30 - 15.30