Our Inspiring Young People project is now up and running again for the 2016/2017 academic year. We have a number of exciting offers for a new range of schools.
More on that later, but first a look back with Sue Ellis, a volunteer from the Department for Work and Pensions' Child Maintenance Group in Birkenhead. Sue volunteered through CS Local to work with a group of children at the Holy Spirit Catholic and Church of England primary school. Her challenge was to get the pupils thinking about the world of work and their aspirations for the future. She shares her thoughts with us about the experience. . .
It was a long time since I'd been to primary school. The children woke me up to how important it is to get involved and inspire them to want to succeed in their lives. The pupils I worked with were aged 10 and 11 and they were raring to go. They thought the Civil Service was great and wanted to know more. I can't think of a more important audience!

Sue Ellis

It was wonderful to engage with such positive young people. I thought to myself "these are our future leaders". It was an honour to mentor them. They enjoy having visitors at the school, it makes the day more interesting and fun.

I went there hoping the pupils would be able to learn something from me, and came away realising how much I learned from them. . Here are my top five lessons from our potential civil servants of the future.
Children are switched on, ready to learn from us and full of talent. Unlike adults, they don't need coffee to be motivated on a Thursday afternoon.
They're inspiring - creativity flowed at a moment's notice.
They gave me confidence in the future - one boy wanted to give his first week's pay to a homeless person.
Their ambitions were empowering – some of their chosen careers included the police force, the armed forces, rugby players, vets, midwives and running their own businesses
Talking about the future is exciting. It's in safe hands and I believe it'll be brilliant!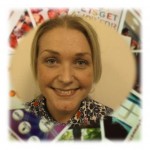 Sue got involved following a conversation with Gemma Harris from HMRC, who co-ordinates the Primary School programme and told us "it's great to see volunteers like Sue learning so much and developing their own capability whilst influencing, engaging and inspiring children and young people who are the future of our community".
With the school summer holidays now a distant memory, our project started again on 5 October at Bolton Muslim Girls' School. This 12 hour programme, which will be delivered over 6 weeks is sponsored by Karen Lee and Mike Keegan from the Department for Work and Pensions (DWP).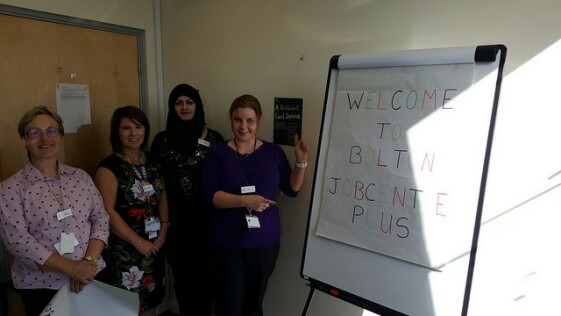 The first session focussed on career aspirations and the Civil Service. Most of the career choices could be accommodated by Civil Service departments – which I think even surprised the civil servants in the room. Importantly, the project also gives our volunteers the opportunity to test new skills or build on existing ones.
We're very grateful to Jabeen Ayub from the project team who agreed to be interviewed about how and why she decided to get involved and the skills she has used so far. You can see how she's helping us build 'A Brilliant Civil Service' by watching the video.
(We realise that access to on-line media varies depending on your workplace and apologise if you're unable to see the video. However, this is a public blog so you will be able to watch the interview at home or using a personal device in your own time).
If these stories have inspired you and you want to get involved in our Inspiring Young People projects in the North West, please contact me – I look forward to hearing from you.