I'm sure that most of you realise that November is also Movember and you most probably know someone who won't be shaving their top lip for the next 30 days.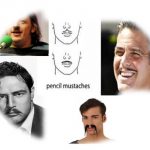 Maybe you're growing a moustache yourself? Whether it's a Zapata or a pencil, now is the time to experiment AND do something wonderful for charity! It's a great cause but it's not just about raising much needed funds to help initiatives and projects worldwide that tackle prostate cancer, testicular cancer as well as mental health and suicide prevention. It's also about raising awareness - We all know how important that is.
Did you know that November is also Men's Health Awareness month and that International Men's Day UK is celebrated on 19 November?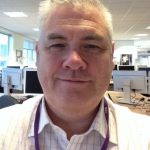 As the lead for our CS Local Attendance Management network in this region, I'm pleased to say that the upcoming edition of our newsletter Wellbeing North West will focus on men's health and wellbeing issues this month. It's an opportunity for us to talk about the issues and concerns that affect men specifically.
Of course, I can't speak for the entire male gender but I do know from personal experience that men don't always find it easy to talk about their health, worries and emotions. It is still a sad reality that far too many men are dying far too young because they don't ask for help or they leave it too late.
Events and activities throughout the month hope to make a difference and to improve men's health by removing barriers and making it easier for us to talk about men, our wellbeing and the positive contribution we make to society. I hope you find our next newsletter useful and do let us know about anything you're getting involved with to promote a men's health or wellbeing initiative.
Thank you. Keep talking and sharing and do take care.
Nick