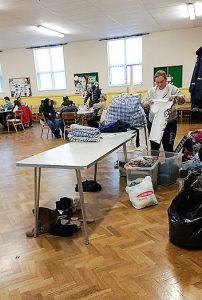 Our cross-departmental volunteers setting up, ready for the Do Digital course in Blackpool.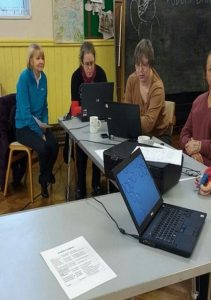 Citizens at a community café in Blackpool receive digital skills, help and support from local staff.
The trainers didn't treat me as though I was asking a silly question, my queries were answered fully.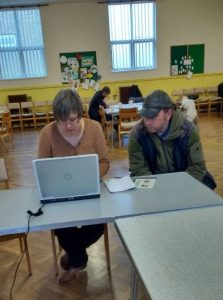 A volunteer helps a citizen from Blackpool to setup an e-mail account and write a CV.
The tutors were very helpful and explained everything in a helpful manner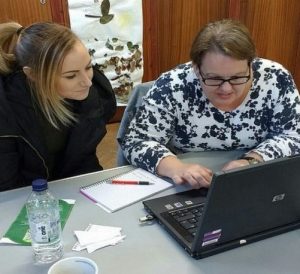 We were able to provide 1-2-1 tailored support for our citizens.
One learner said
It was really interesting and informative. I've learned a lot of practical things to go on with in my life, especially GOV.UK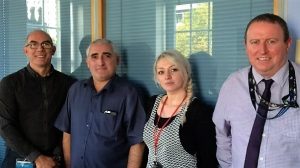 Our cross-departmental team of volunteers get ready for a new Do Digital pilot at Oldham Library.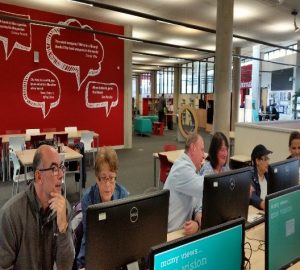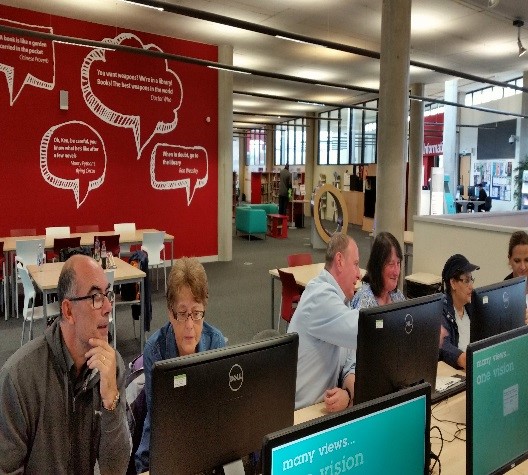 Our volunteers at Oldham Library.
We helped local citizens with basic IT skills including CV writing; setting up emails and accessing services through GOV.UK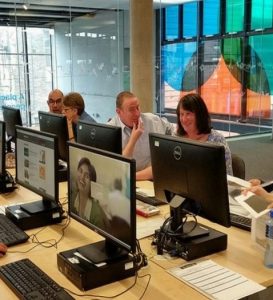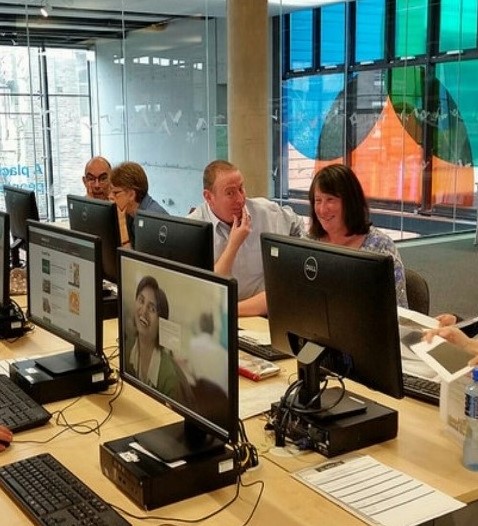 One volunteer said
I've developed how I interact and communicate with customers: I'm more digitally aware and more knowledgeable about what's available through GOV.UK and what goes on in other departments.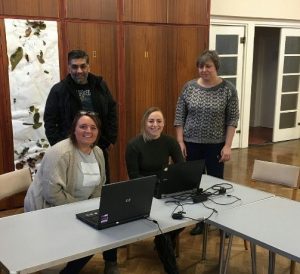 Another volunteer said
this has been a great experience, supporting citizens with some key skills, and learning so much from my colleagues.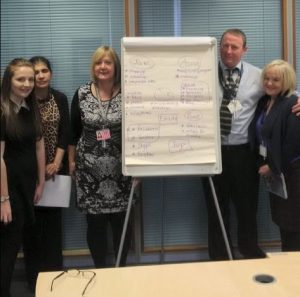 Our Do Digital pilots in Blackpool and Oldham have been such a success - we now have a new team ready to deliver another course with Age UK in Wythenshawe in January 2017.