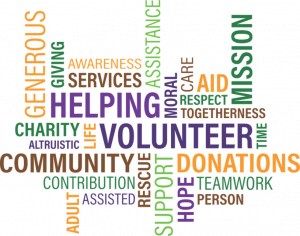 Do something different and volunteer some of your time to helping young people get that first time job.
We are looking for volunteers to be on mock interview panels for school children.  You don't need to have volunteered before and you can be any grade in any department. This is a fantastic opportunity to refresh your interview skills, meet people from other Government departments and help students gain confidence in an interview situation.
Statistics show that the chance of people getting a job after a mock interview increase greatly and you will also get something back from helping others.
Volunteers are needed at the following event:
When: 24th and 25th January
Where: University of the West of England, Bristol
Time: 8.45am to 3pm but times can be flexible
The enthusiasm amongst these young people is amazing and you can help them to overcome their fears of talking to adults. Many have dreams for the future but are shy and just need that bit of confidence that talking to you can provide.
Civil Servants are entitled to three days special leave a year for volunteering activities. Volunteering can help you to increase your skills/competences and it also gives you the opportunity to be active in your local community.
If you would like more information about the latest volunteering opportunities or to add your name to our volunteers list, please email June Shearing. Please ensure that you have your manager's approval first, or better still, encourage them to come and volunteer with you.
Civil Service Local is committed to ensuring that wherever possible our events are accessible to all participants. If you have any specific requirements that will enable you to fully participate, please let us know and we will endeavour to make any reasonable adjustments.