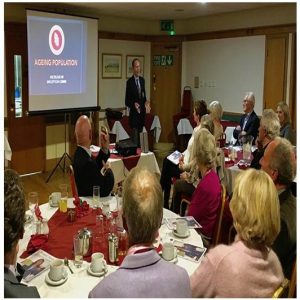 The Senior Citizen Liaison Team (SCLT) is a small policing charity that works along side Avon and Somerset Constabulary, Gwent Police & Dyfed Powys Police as well as a number of other local statutory and third sector groups.
Operating since 2009 SCLT main objective is carrying out educational activities to keep the older adult community safe from fraud and deceptions. SCLT largest activity is their Public Presentation Team who delivers senior safety presentations to thousands of older adults every year. This is where they need your help.
The SCLT are looking for volunteers that are willing to do personal safety presentations to older members of the population in Gwent, Dyfed-Powys, Somerset, North Somerset, South Gloucestershire, Bristol, Bath and North East Somerset.
If you are confident at public speaking or are seeking to improve your presentation skills (at the same time as helping the vulnerable), please contact Ash Jones at SCLT. For further information about the work that SCLT do, please refer to their website.
Civil Servants are entitled to three days special leave a year for volunteering activities. Volunteering can help you to increase your skills/competences and it also gives you the opportunity to be active in your local community.
You will need to seek authorisation from your line manager in order to attend and any travel/subsistence costs must be met by your home department.
Civil Service Local is committed to ensuring that wherever possible our events are accessible to all participants. If you have any specific requirements that will enable you to fully participate, please let us know and we will endeavour to make any reasonable adjustments.