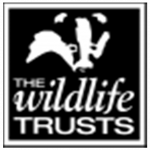 The Avon Wildlife Trust is the largest local charity working to protect the wildlife in the West of England area (formerly the County of Avon – Bristol, Bath and North East Somerset, North Somerset and South Gloucestershire).
They are looking for teams of up to 10 volunteers to help clear their reserves ready for the bird nesting season. The teams will help carry out jobs such as scrub bashing, invasive weed control, hedgerow planting and pond clearance.
The Trust will supply all of the equipment required and volunteers should wear sturdy boots and appropriate clothing. Tea and coffee will be provided but volunteers are required to bring their own lunch.
This is a great opportunity for those who don't mind a bit of physical work and are keen on protecting and conserving the natural environment in the Bristol/North Somerset area.
Volunteers are needed to help out with the following nature reserves.
When: February and March
Where: Dolebury Warren, Folly Farm, Hellenge Hill and Burledge Hill - Somerset.
You will need to seek authorisation from your line manager in order to attend this event and to agree any additional travel and subsidence expenses. Please also check that this volunteering opportunity adheres to your departmental volunteering policies before applying.
Civil Servants are entitled to three days special leave a year for volunteering activities. Volunteering can help you to increase your skills/competences and it also gives you the opportunity to be active in your local community.
For more information or to volunteer please contact June Shearing. Please state in your email which location and month you would prefer to volunteer for.
Civil Service Local is committed to ensuring that wherever possible our events are accessible to all participants. If you have any specific requirements that will enable you to fully participate, please let us know and we will endeavour to make any reasonable adjustments.