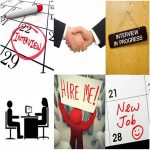 Civil Service Local in partnership with DWP are looking for volunteers to help give mock interviews to unemployed customers in  Jobcentres in Plymouth.
This is a fantastic opportunity to learn or refresh your interview skills, meet people from other Government departments and help people gain confidence in an interview situation. No prior interviewing experience is needed. So why not use one of your volunteering days to help others in a positive way.
When:  17th February at  Devonport Jobcentre, St Levans Road, Plymouth
22nd February at Plymouth Jobcentre, Old Tree Court, Exeter Street, Plymouth
23rd February at Plymouth Jobcentre, Old Tree Court, Exeter Street, Plymouth
Time: 9am 3pm (this can be split into either a morning or afternoon session if you are unable to do all day)
Feedback from sessions held last year at Jobcentres in Bristol has been that these interviews have made a real difference to their customers:
3 of the 4 customers that had a mock interview are now in work!
The guy who had the first interview I managed to have a quick chat to after and when I asked him how it went, his smile said it all! The confidence that had been infused in him during the interview will only make him a stronger candidate during his next interview.
I can see where I went wrong before in an interview.... it gave me more confidence
If you are interested in helping out with either of these events, or require any additional information please contact Louise Ferris. If you wish to apply then please ensure you have your line manager's agreement and then email your preferred dates to Louise or telephone 01752 618225.
Civil Service Local is committed to ensuring that wherever possible our events are accessible to all participants. If you have any specific requirements that will enable you to fully participate, please let us know and we will endeavour to make any reasonable adjustments.