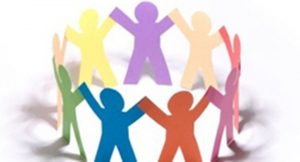 We have a vacancy for a Citizen Engagement Manager. The post is a loan opportunity and your department will need to be prepared to fund your salary costs. So please check with your finance team/manager before applying.
Here is a copy of the advert and if you would like to discuss the post in more detail, please contact Nita Murphy.
The closing date for completed expressions of interest is Friday 24th March and if you want to apply, please send Nita an email for a copy of the form.
June Shearing, who is on loan to us from HMRC has been covering the role for the past 12 months and tells us what she's got out of the opportunity.
Working with the great team at CS Local SW and Wales has opened my eyes to the vast range of departments and job roles within the Civil Service. I've met some great people of all grades. I've seen many volunteers develop, move out of their comfort zone and deliver at pace. Working with groups across the area to help the young, vulnerable and those who are job seeking through the DWP and various job clubs has been extremely rewarding. There are many moments that will stick with me, including the young lad who asked the interviewer if he could interview her to see what it was like; the primary school children with unusual hobbies that left me speechless and the volunteers who ended up in tears when they realised they do have valuable skills and do have worth. If you are interested in being part of something which is exciting, enjoyable and which makes a difference, then I would strongly suggest you consider this role.