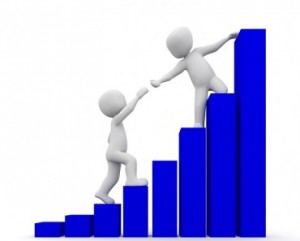 In January 2016 the Government announced the launch of a national mentoring campaign that will connect working people with pre-GCSE teens at risk of disengaging and under-performing.  Dorset has chosen Ansbury to provide a programme, liaise with the schools in the area and source mentors. Currently they have 7 schools keen to participate in Poole, Bournemouth, Wareham, Blandford and Shaftesbury. They have approached us to assist them with their task of finding mentors. 
As a mentor you will be expected to:
·       meet with a matched student 6 times a year for approximately 40 minutes each time (it is hoped that each mentor will have between 3 and 6 students)
·       complete an action plan (where appropriate) and help the student to complete an achievement assessment wheel, which will be provided.
·       complete the training provided by Ansbury and look to them for any support needed
·       report the number of sessions held
·       share your knowledge and experience of working life
·       help build self-esteem and confidence with simple supported activities
There is a programme of 10 sessions ranging from money matters and budgeting to CV's, a healthy diet, enough sleep and interview techniques.  These will be provided to each mentor.  Students can pick from these sessions which are an aid to lead the discussion (you don't have to be a health expert for example). 
This volunteering activity will require a DBS check.  Please note if you do not already possess one it will be obtained by the provider at no cost to you or your Department.
Mentors can give young people a more positive vision of their future and more positive outcomes in school, work and life. Equally, mentors gain confidence and skills. 
For more information please contact June Shearing