The awards were the brain-child of the 'bear family' of graduates from the 2015 Leaders of the Future Academy, and were designed to celebrate the amazing, often unseen work that civil servants in our region do. A glittering ceremony in Southport recognised 'ordinary people doing extraordinary things', as the awards tag-line says.
Jamie Cousins, one of the organisers, said he was "bursting with pride and excitement at the success of the awards", adding it was "the highlight of my Civil Service career so far."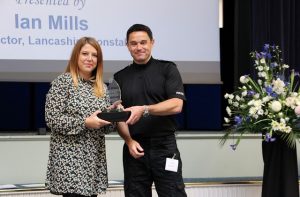 CS Local would like to thank all the bears for the commitment, dedication and sheer hard work that they put into taking the awards from an idea to a brilliant event.
Planning for this year's awards ceremony is well under way, and we now need volunteers to help with the following roles:
publicity
sifting applications
various admin duties – answering queries, collating nominations, liaising with venue, sourcing material, booking guests, printing, etc.
helping at the event.
Why don't you get involved and help to celebrate the unsung heroes of the Civil Service in North West?
Please contact Janine for further information, stating which role you are interested in.