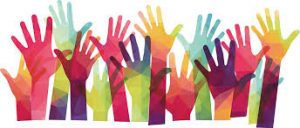 We are looking for volunteers from across the South West & Wales from Grade 6 to Executive Officers, who have sifting experience and are willing to volunteer their time. We would like to run 1-2-1 competency surgeries, where you will be helping Civil Servants to write competency statements for job applications.
Helping to develop others is a rewarding experience and we welcome experienced sifters from across the Civil Service to take part in our events.
Reasons to get involved:
An opportunity to brush up on your skills and learn new ones;
To help fellow civil servants looking for promotion or a change of job;
To use one of your 5 a year learning days;
To network with others and meet colleagues from other departments.
If you can help, please contact Nita Murphy with:-
Your grade and department
Your sifting experience
Any other relevant information