The Civil Service vision sets out our shared ambition to be 'A Brilliant Civil Service': one that helps to keep the United Kingdom prosperous and secure, supporting the governments we serve in implementing their commitments and delivering high-quality services for the public.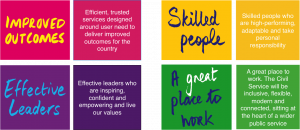 The awards will again bring civil servants together to recognise and celebrate the incredible work they do to improve the lives of people in the north west whilst also supporting our country. They recognise the special skills and abilities developed by individuals whilst undertaking voluntary activity in local communities and celebrates what they bring to the organisation as a result.
The 2017 award ceremony will be held on 17th November and with thanks Greater Manchester Fire and Rescue training centre, Manchester – for agreeing to host the event.
Award Categories
We are looking for examples of individuals or groups of civil servants who make or have made outstanding contributions in these award categories;
Carer of the year
To reward individuals who support and care for vulnerable children or adults in the North West.
Access the nomination form here
Community Champion Award
To acknowledge and celebrate the voluntary contribution people make to improve their local communities and the lives of local residents.
Access the nomination form here
Working with Children and Young people
To recognise people who volunteer their time to help improve the lives of children and young people.
Access the nomination form here
Community Sport Award
An opportunity to recognise people for their outstanding contributions made to sport by giving their time, energy and expertise to local sport in the North West.
Access the nomination here
Courageous Person
For people who have selflessly performed extraordinary, little-known acts of bravery and/or courage, thereby setting an example for others to follow.
Access the nomination form here
Fund Raiser of the Year Award
To recognise exemplary achievement by an individual or team in raising funds or undertaking activities for a charity as recognised by their peers or managers.
Access the nomination form here
Inspirational Person Award
For an individual who, through their actions and achievements, is a considered by their peers to be a positive role model and has improved or enriched the lives of others.
Access the nomination form here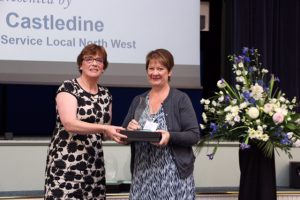 Nomination process
The awards are open to all civil servants regardless of grade. The nomination form will enable you to nominate and provides more information about the award categories.
To send us your nomination you will need to verify this document is from a trusted source if/or when prompted to do so. Please complete your nomination and save a copy of the completed document, then send the form to us  here
Next steps
All nominations will be acknowledged before being sifted. Following the sift, notifications will be issued to all nominees and invites will be sent to the winners and runners up for the event.
If you have any questions about the awards, or have any questions about the nomination process. If have any issues editing the forms and would them emailed to you,  please contact cspridenw2017@gmail.com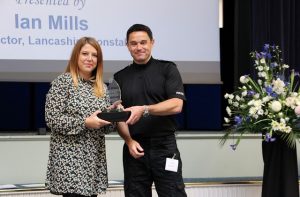 The closing date for all nominations is Friday 15 September 2017.
"ORDINARY PEOPLE DOING EXTRAORDINARY THINGS"