First of all, quick quiz question – how many Civil Service volunteers do you think helped us to deliver our first event?
235! Yes! Over 200 volunteers from across the region took time out to help us make the event a huge success. There were volunteers from DfE; DWP; HMCTS; HMRC and Land Registry - to name just a few. We had support from volunteers right from the start – liaising with schools, visiting the venue and setting up at the Winter Gardens the day before the event.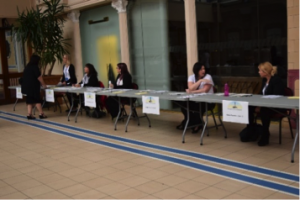 As for on the day – wow! We couldn't have asked for anything better. Each volunteer had a specific role to fulfil on the day and each had received information about their role through briefing sessions and/or packs tailored to their role. Some were a bit nervous as they took on their roles which included everything from traffic marshals, cloakroom assistants and security guards to receptionists, school guides, room leads and runners.
So, what did the volunteers actually think of the event? How would they describe their experience?
I think the results speak for themselves!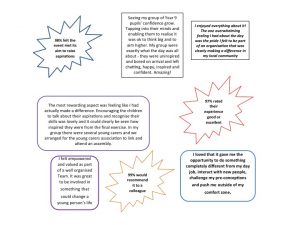 As well as finding out what our volunteers thought of the day, we've also been evaluating the student feedback and linking schools with Civil Service departments and local businesses as a result of our opportunity wall….watch this space for our next blog!
To be continued…..