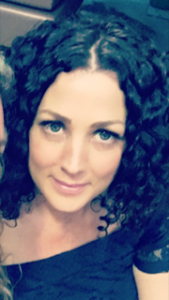 I was very happy in my leadership development role in the Chief Finance Office (CFO), specialising in Continuous Improvement, but Civil Service Local offered me a role that I couldn't say no to. The chance to make a difference to people's lives on such a large scale was just impossible to ignore.
I joined the Civil Service 22 years ago as an Admin Assistant and have worked my way through the grades in a variety of roles. I migrated from the Department for Work and Pensions to HM Revenue and Customs as a result of a number of departmental re-organisations. Having spent the early years of my career working in operations, in the past 10 years I have worked in a variety of project-type roles.
I've had the fortune to be part of a number of CS Local initiatives over the last few years, including the Going Forward project, the Foodbanks project and the Continuous Improvement network. So when the opportunity arose for me to be part of the CS Local team on a seconded basis, I naturally jumped at the chance.
Although I was sad to leave my position in the Chief Finance Office, the opportunity to get involved in different projects and make a difference on a larger scale proved too hard for me to refuse.
Although my secondment was agreed in May, my start date was put back until August, as I was involved in two high-level projects and wanted to ensure I could see them through to the delivery stage before I left. One of them was being responsible for the leadership strand of the Commonwealth Association for Tax Administrators programme.
This has been a mammoth task, developing a six-week leadership programme being delivered from 31st July until 8th September to a number of foreign nationals. I was there for the launch day but then had to bid farewell and leave the programme in very capable hands. I found this project incredibly challenging but equally as enjoyable, which is why it took something remarkable to take me away from my role in CFO. I am grateful for the support and encouragement of my manager there, who wanted the very best for me.
I bring a wealth of project management and collaboration skills to my new role with Civil Service Local, and I hope to strengthen them in a cross-government environment. One of the aspects I am most looking forward to is networking with colleagues from other Civil Service departments, and I welcome the challenges that getting a new project off the ground brings.  
I will be leading on the following projects:
Do Digital
Homeless
Foodbanks
Changing Adult Horizons
Government Access Point.
I will also head the Learning and Development network, lead on communications and, later this year, will take ownership of the Front Line Managers' Academy.
There is plenty to keep me busy during my time here on secondment. I expect to be out and about a lot of the time, meeting citizens who could potentially be involved in support projects, and liaising with project leads to support them with their roles. There will be plenty of opportunities to visit various projects to help me better understand the work of Civil Service Local, so I hope to meet you soon!