Back by popular demand we are running another Competency Surgery in London. We always receive positive feedback from these sessions and this year we offered them across the country at CS Live.
Whether you are an AA or a grade 7 these surgeries are an opportunity to receive one to one tailored, focused advice on a competency example of your choice with someone from a cross-departmental pool of experienced sifters.
Grab your slot before they all go.
When: Monday 06 November
Where: HM Treasury, 1 Horse Guard Road, London SW1A 2HQ
Register for your slot on Eventbrite
What can you expect:
A 30 minute conversation with an experienced sifter giving honest confidential feedback on how your competence can be improved (which you can then apply to your other examples).
What we expect from you:
Please arrive 10 minutes before your time slot with one drafted competence example of your choice.
Be open-minded, willing to take on board the feedback.
Cancel your slot asap or by 02 November if you are not able to attend. This allows us to offer your slot to someone on the waiting list and utilise the sifters time.
Do not expect:
Your competence example to be scored or rewritten.
These surgeries are open to civil servants from AA to G7 from any department.
Please note that you will need to seek approval from your line manager and any travel and subsistence costs must be met by your department. This is a learning event and can count towards your 5 a year learning and development days.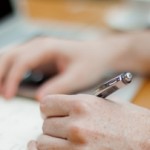 Civil Service Local are committed to ensuring that wherever possible our events are accessible to all participants. If you have any specific requirements that will enable you to fully participate, please let us know and we will endeavour to make any reasonable adjustments.