You may recall we announced our Autumn programme of sessions back in July on the blog and are pleased to say all sessions have been delivered in a range of locations and on a variety of subjects.
Our Autumn programme completes later this month with a session on Emotional Intelligence and Mental Health Awareness (called Increasing self awareness / resilience in our July blog). This session received really positive feedback when it ran in Oldham earlier this month.
If you haven't already signed up – there are still limited places left – please use the Eventbrite link below or share the link to this blog with colleagues if you think they may be interested.
https://www.eventbrite.co.uk/e/emotional-intelligence-mental-health-awareness-fylde-coast-tickets-39079662322 
If you have problems with this link please use a personal device to register for your place, but please use a valid work email address as part of the registration process.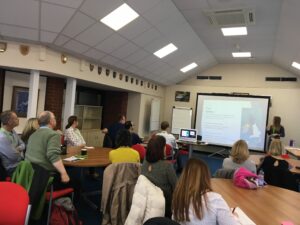 Whilst this completes our NW Autumn Programme, planning is already underway for the Spring programme – which promises to be filled with plenty of hot topics….from Strategic sessions for SCS, to increasing awareness around Social Mobility and what Departments are doing, to networking and learning about neighbouring Departments in Greater Manchester to learning more about your Civil Service Pension.
Watch this space! We'll be announcing our Spring programme via the blog during December. We haven't forgotten about the taster session on Future Engage Deliver , we just struggle for rooms and dates to fit everything in – let us know if you have a meeting room in your office we can use to bring some of these sessions to you.