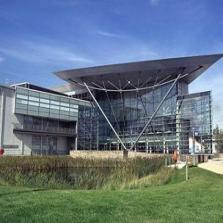 Civil Service Local's One Exeter network is hosting a learning and networking event for all Civil Servants working in or close to Exeter on the 8th March 2018.
Being held at the Met Office in Exeter, "Meet the Neighbours" is themed and based around A Brilliant Civil Service.
Open to all grades, the aim of the event is that attendees gain a better understanding of the wider Civil Service presence in the locality and the role they have. It's an opportunity to network with colleagues, share ideas that help us all to 'see the big picture'. There will also be presentations on a variety of subject areas and opportunities to take part in speed mentoring and networking sessions too.
When: 8th March 2018
Where: Met Office, Fitzroy Road, Exeter, EX1 3PB
Times: 10am -12.30pm or 1pm – 3.30pm
If you wish to attend one of the sessions, please secure your place by booking here for for 10am and here for 1pm.
Attending the Meet the Neighbours event can count towards your 5 a year learning and development days. If you have any questions about this event please contact either Nick Tooley or Louise Ferris. You will need to seek authorisation from your line manager in order to attend this event.  Any travel and lunch expenses will need to be met by your home department.
Please be aware there is no parking available at the venue except for Blue Badge holders. If you have a Blue Badge, please email Louise to arrange a space. The Met Office does have excellent public transport links and more information can be found on their website.
Civil Service Local is committed to ensuring that wherever possible our events are accessible to all participants. If you have any specific requirements that will enable you to fully participate, please let us know and we will endeavour to make any reasonable adjustments.