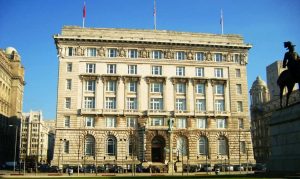 I'm pleased to announce another Discovery event. This will take place on 15 June from 10:00 to 15:30.
The event is being held at: Cunard Building, Water Street, Liverpool. L3 1DS
The 'Being a Leadership Champion' workshop is a product of the Civil Service Local North West Academy 2015. The Project Team has taken the Civil Service Leadership statement and developed a one day interactive workshop to explore and discuss how we demonstrate its values. It also supports the vision of A Brilliant Civil Service and its 4 thematic pillars of improved outcomes, effective leaders, skilled people and a great place to work.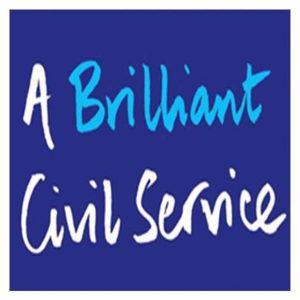 The workshop is aimed at grades up to, and including, HEO/HO across civil service departments and agencies in the north west. What is the Leadership Statement? It's a starting point for the Civil Service for the effective delivery of the government's programme and ministers' priorities, living its values and serving the public. It highlights the 3 key characteristics that civil servants have indicated they expect from their leaders, and that we expect Civil Service leaders to live up to. They are:
Inspiring – about our work and its future
We will show our pride in and passion for public service, communicating purpose and direction with clarity and enthusiasm
We will value and model professional excellence and expertise
We will reward innovation and initiative, ensuring we learn from what has not worked as well as what has
Confident – in our engagement
We will be straightforward, truthful and candid in our communications, surfacing tensions and resolving ambiguities
We will give clear, honest feedback, supporting our teams to succeed
We will be team players, and will not tolerate uncollaborative behaviour which protects silos and departmentalism
Empowering – our teams to deliver
We will give our teams the space and authority to deliver their clearly set objectives
We will be visible, approachable, and welcome challenge, however uncomfortable
We will champion both difference and external experience, recognising the value they bring
We will invest in the capabilities of our people, to be effective now and in the future
We explore these topics with a mixture of theory, fun and real interaction with the project team and other delegates.
This session has already run successfully in Merseyside, Cheshire and Lancashire and following excellent feedback has been selected to repeat across the North West in support of the wider Discovery Sessions programme.
It's a real chance to meet colleagues from other government departments and in some cases, get involved with the project. Three of our previous delegates were so impressed they became part of the project team and help in delivering the workshop. It's an inclusive session where we welcome views, ideas and share our experiences, both good and bad, and explore how the leadership statement can be used at all grades.
To book tickets please visit this link