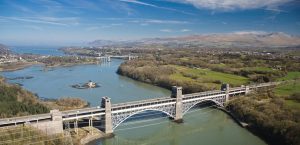 Skills for Life  is a new initiative being launched by DWP Bangor which aims to offer additional support to 14-18 year olds, with the aim of  limiting the numbers of students identified as being at risk of disengaging.
CS Local is supporting the day by organising and delivering speed CV sessions for these young people. 500+ students will be attending over the course of the school day. Students will have a prepared  CV on the day and will book  a coaching session with our team of volunteers to find out how to polish their CV off to a professional standard.
Would you like to volunteer to help these young people improve their life chances? No previous experience necessary, guidance will be given if requested.  Even if you can only spare a few hours helping out it will be time well spent guiding young peoplef rom our communities.
Please email  edel.moroney@cabinetoffice.gov.uk to book a place on the volunteer team or find out more about the event.
Where - Ysgol David Hughes, Menai Bridge, Anglesey, Wales
When - November 6th 2018 - 9:00am to 4:00pm
You may be able to use your volunteering or learning and development days to take advantage of this opportunity.
Any travel and subsistence costs must be met by your home department. Please ensure you have your line manager's permission to attend.
Civil Service Local are committed to ensuring that wherever possible our events are accessible to all participants. If you have any particular requirements that will enable you to participate fully please let us know and we will endeavour to make any reasonable adjustments.