Would you like to inspire and inform young people across Greater Manchester about the world of work? The Greater Manchester Combined Authority (GMCA) are running a session to introduce Bridge GM and the Enterprise Adviser Network, and how you can support young people across Greater Manchester make closer links between education and the world of work.
Session Details
When: 17 September 12:30 – 14:30
Where: Room G0.05/6 Piccadilly Gate, Store Street, Manchester,
Book places by clicking here.
Session Information
The session will cover:
An introduction to GMCA
The work of the Bridge GM team
An introduction to the role of the Enterprise Adviser and what this entails
How Civil Servants can support the work of Bridge GM
How Civil Servants can get involved with activities in school
How Civil Servants can help by linking the curriculum to the world of work and support teachers in bringing 'subjects to life'
Explain the opportunities for Civil Servants to deliver sessions in schools to show how students learning could be applied later in their working life
There will be opportunities to hear from current volunteers and ask questions.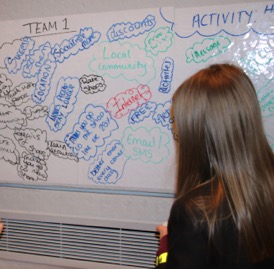 You don't need to have experience of working with schools and colleges, just passion and a commitment to helping to raise the aspirations of young people and increase the opportunity for upward social mobility.
There was an article about the role of an Enterprise Adviser previously on the blog which you can find by clicking here.