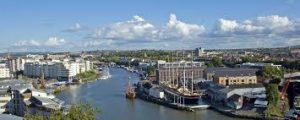 We are holding a learning and networking event on the 27th September for Civil Servants working in or close to Bristol. Meet the Neighbours is open to Civil Servants at all grades.
The event will be based around the vision for a 'Brilliant Civil Service' which encourages departments to be connected and innovative, promoting the Civil Service as a great place to work. The aim is that attendees get a better understanding of the wider Civil Service presence in the locality and the role they have, an opportunity to network with colleagues and share ideas that help us all to 'see the big picture'.
The event will be opened by senior leaders and we have 26 departmental and network stands for you to visit. We have a variety of Civil Service departments taking part, so you can find out more about those departments and ways you can connect. At the event you will also be able to book on to various smaller presentations, such as career stories and success profiles.
When: 27th September 2018
Where: Conference rooms 6/7/8, 2 Rivergate, Temple Quay, Bristol, BS1 6EH
Times: 10am -1pm or 1.30pm – 4.30pm
If you wish to attend one of the sessions, please secure your place by booking here
This event can count towards your 5 a year learning and development days. You will need to seek authorisation from your line manager in order to attend and any travel and lunch expenses must be met by your home department. Please note that lunch/refreshments won't be provided and you must bring a Civil Service pass with you. 
Please also be aware there is no parking available at the venue, but the office is a short walk  from Temple Meads train station and there are public car parks nearby.
If you have any questions please email Heidi 
Civil Service Local are committed to ensuring that wherever possible our events are accessible to all participants. If you have any specific requirements that will enable you to fully participate, please let us know and we will endeavour to make any reasonable adjustments.