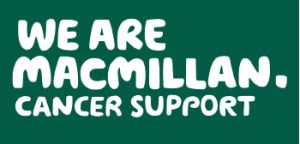 More than 100,000 people of working age are diagnosed with cancer in the UK each year.  There are currently more than 700,000 people of working age living with a cancer diagnosis and many, many more people in work who have some connection to cancer via their family and circle of friends.
This 2 hour session hosted by Macmillan and Civil Service Local focuses on:
The impacts cancer can have on the workplace
The specific issues for the employee and their family
Good practice in the workplace particularly in respect to difficult conversations and handling emotions.
Many people with cancer continue to work after or even through their treatment and employers play an important role in supporting people.  There are challenges at the time of diagnosis, during treatment, at the time of returning to work and afterwards.  This session / coffee morning provides a much needed opportunity for delegates to reflect generally about the key issues surrounding this topic and network in a relaxing environment.
Programme 
The good practice message
Cancer: Supporting people with workplace problems
Cancer: What this means for your employee and their family
Details of the event
When: 28th September 2018

Where: 2 Rivergate, Temple Quay, Bristol, BS1 6EH ( Room 4) 
Time: 10:00am – 12.00pm 
This event is suitable for all grades  
Please note that you will need to seek approval from your line manager and any travel and subsistence costs must be met by your department. This is a learning and discovery  event and may count towards your 5 a year learning and development days.
Please be aware that there is no parking available at the venue, but the office is close to Temple Meads train station and there are public car parks nearby. Tea and coffee will be provided. 
If you have any questions please email Andrew Hyde
Book your place on Eventbrite here 

Civil Service Local are committed to ensuring that wherever possible our events are accessible to all participants. If you have any specific requirements that will enable you to fully participate, please let us know and we will endeavour to make any reasonable adjustments.