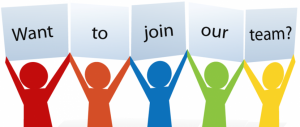 We have several vacancies for Assistant Co-ordinators across the country. Roles are available in North East, Yorkshire and the Humber; the Midlands; and the South West. It's an exciting opportunity which would suit a HEO grade or equivalent but all candidates are welcome to apply.
This is an exciting opportunity to support us in making A Brilliant Civil Service a reality at a local level and improving the effectiveness of the Civil Service.
Are you good at building and maintaining good relationships across the Civil Service? Would you like the opportunity to innovate, develop ideas and implement new ways of working that will help shape the modern civil service?
The role requires you to bring people on-board to support us in your region. You will also need to source volunteers to lead our activities.
You will have the chance to enhance your project management and networking skills across departments, to learn more about the delivery of public services and contribute to the successful delivery of products and approaches, which will benefit civil servants.
There is a role in each of North East, Yorkshire and the Humber (which can be based either in Leeds or Newcastle upon Tyne); the Midlands (based in Birmingham or Nottingham); and the South West (based in Bristol). The role requires extensive travel across the respective regions in which the role is based and, on occasions, different parts of the UK.
Closing date for applications is 10 October 2018.
For more information about the position:
North East, Yorkshire and the Humber -  Michele Crawford
Midlands -   Andrea James  
South West - Nita Murphy
Sift/interview dates and location
To be confirmed.
For further information

click here
To apply click here