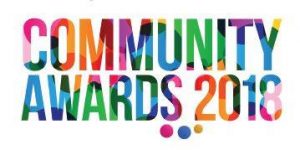 Do you know someone who deserves a little recognition? Nominations for The Charity for Civil Servants Community Awards are open until 29th October. Find out a little more here.
To celebrate those who go that 'extra mile' each day,  we want you to recognise the positive contributions made across the Civil Service by your peers, friends and colleagues.
These awards will be shining a spotlight on those who bring people together to strengthen the Civil Service community around them.
This happens every day in a range of ways both in and out of the workplace from current, former and retired civil servants.
We're talking about all activity, big or small, from all kinds of people. Anyone who simply has had a positive impact within the Civil Service community. These are the people we want to know about and want to celebrate.
Maybe they've set up a Carers' support network or run office drop-in sessions offering advice. Do they champion health and wellbeing or perhaps you've seen great things from one of the Charity volunteers?
If this sounds like someone you know, head over to the nomination page now for more information and to put their name forward.
Winners will be invited to an awards ceremony at The Grocers' Hall, London on Friday 7 December 2018.
Nominations will close at 5pm on Monday 29 October 2018.
If you have any questions please contact the Volunteer Engagement Team by phoning 020 8240 2474 or email Volunteer@foryoubyyou.org.uk