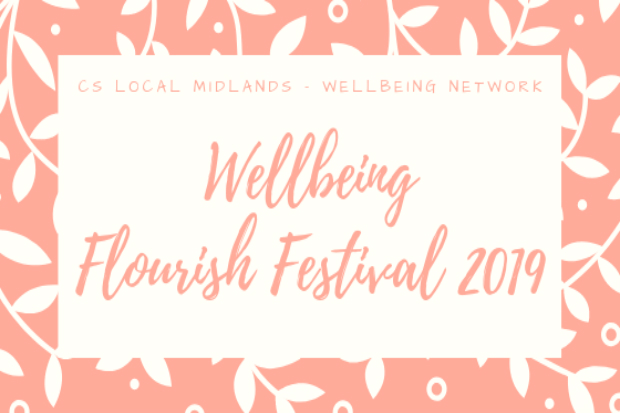 Whether you are interested in eating the right food or finding your perfect mindfulness exercise, you won't want to miss our Wellbeing Flourish Festival on 19 June 2019 at 5 St. Phillip's Place, Birmingham.
Hosted by Civil Service Local's Midlands Wellbeing Network and supported by The Charity for Civil Servants, there will be a vast range of stands offering tips and advice on how to live a healthier, happier lifestyle. You will also hear from a number of speakers as well as have the opportunity to take part in activities too. There may also be the odd freebie and even a prize!
There really will be something for everyone at this event. So whether you'd like to learn more about men's health or the menopause for yourself, a loved one, or perhaps a team member, make sure you save the date and look out for further blogs with instructions on how to book your place.
See you there!