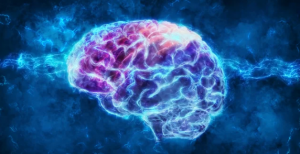 Colleagues are invited to join Civil Service North West for this full day, three-part discovery session - Stress Awareness, Resilience and Neuroscience.
There are two opportunities to attend at St John's House in Bootle on either Wednesday 21 August or Tuesday 22 October 2019.
Those interested in attending and can commit to the full day should add their name to the waiting list for their preferred date. Click your preferred date below to register your interest on Eventbrite making sure you use your department email address.
Tickets will be released once the final numbers have been confirmed.
Stress Awareness
Being under pressure is a normal part of life. But becoming overwhelmed by stress can lead to mental health problems or make existing problems worse. This Stress Awareness session will include how to recognise the signs of stress, tips on how to manage stress so it doesn't become unbearable and where to go to find more help and support.
Resilience
This session explores personal and organisational resilience, what it is, why we need it and how to build up resilience levels.  Delegates will explore what happens to the mind and body when under pressure, coping mechanisms, mindset and tips on creating a more positive outlook.
Neuroscience
The neuroscience part of the session will give an introduction into this fascinating field of study.  Delegates will get an understanding of the brain and some of the basic systems in how the brain works.  The thinking brain, the emotional brain and the automatic brain.  Why these systems are important, how they affect us in our jobs and in our interactions with colleagues, staff and managers.
Who is it for?
The event has something for everyone and is open to all staff.
How do I join?
Those interested in attending are invited to join the waiting list on Eventbrite using the links above and tickets will be released once the final details have been confirmed.
What are Discovery Sessions?
Discovery Sessions are a series of interactive bite sized talks and learning events. Colleagues have the opportunity to hear about cross-departmental subjects and issues that affect all of us as civil servants.
Please note that staff need to seek approval from their line manager to attend and any travel and subsistence costs must be met by your department. This is a learning event and may count towards your 5 a year learning and development days. Civil Service Local are committed to ensuring that wherever possible our events are accessible to all participants. If you have any specific requirements that will enable you to fully participate, please let us know and we will endeavour to make any reasonable adjustments.
If you have any questions please feel free to contact Alan Murphy or Chloe Stevens