Transport is at the heart of economic success. Better transport connectivity and accessibility can improve access to jobs, increase the number of customers that businesses can reach, and reduce barriers to trade and competition. Across the country, leaders at local and regional level are calling for ambitious investments in transport.
But while good transport is a necessary condition for growth and success, it is not a sufficient one. This workshop looks at the wider issues and encourages you to do likewise in relation to your own work.
The workshop will explore case studies looking at developing integrated plans for transport, housing and economic growth, learning about the conditions for successful transport-led growth, and sharing experiences of working with stakeholders at all levels of government. Looking at -
using 'place-based' analysis to support policy and investment decisions
the challenges of integrating, planning and delivering across a range of different services
working with leaders at different levels of government to create a shared sense of purpose.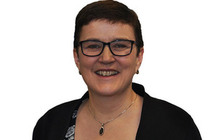 The session is led by Tricia Hayes, Director General for Roads, Places and Environment at the Department for Transport.
It is designed for senior managers (G6/7s) and Fast Streamers to help you to think about
making the right choice: how do you ensure you get it right?
how to make sure the elements are properly joined up
understanding the context so your policy will work
managing stakeholders and their (often) competing aims
Knowledge Series workshops provide the opportunity to:
learn from the real experiences, insight and achievements of those who have actually worked on a high-profile Government project, a problem area or in a particular situation
learn from your fellow delegates/ gain the benefit of their different viewpoints
make new contacts beyond your Department and build your professional network
Policy Profession Discovery Sessions