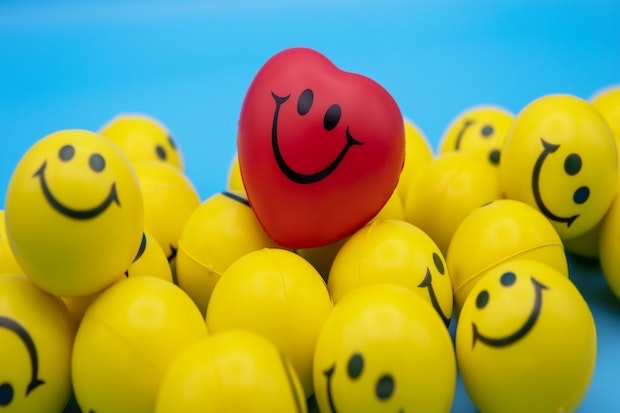 World Kindness Day and Stress Awareness Week both take place in November. Our South West and Wales Engagement and Wellbeing network have considered these two themes and put together an event with different sessions you can pick and choose from. They have concentrated on being aware of stress and being positive and kind to yourself. The sessions hope to give you some tips that can help you, and in turn help others…
How to join
There will be separate sessions on each day and you can sign up for as many as you like. Open to any UK civil servant to join, please use the links below to book on Eventbrite. You must use a work email address to register, but you may use a personal device to join the sessions.
We will be using Microsoft Teams and will send you the joining details before the event. Please ensure you have your line manager's approval to attend.
Wednesday 3 November
Midday to 12:45 - Reshaping negative thoughts and language into positive affirmations
Affirmations are positive statements that can help you to challenge and overcome self-sabotaging and negative thoughts. When you repeat them often, and believe in them, you can start to make positive changes. Delores from Cabinet Office will be leading this interactive session around turning negative thoughts and language into positive affirmations, helping you to build more confidence and self-esteem. Delores will be sharing her own experience and will facilitate a group discussion, inviting you to share your experience as well.
https://www.eventbrite.co.uk/e/reshaping-negative-thoughts-and-language-into-positive-affirmations-tickets-172570592287
13:00 to 13:45 - My COVID journey - there and back again - a journey to the core of my resilience
Join this session to hear an inspiring story of personal resilience, delivered by Dave from the COVID-19 Task Force in the Cabinet Office. Dave will be talking about his battle with long COVID, sharing his reflections of his lowest points, and the things that have helped him to stay resilient and overcome the physical and mental challenges brought on by his illness.
https://www.eventbrite.co.uk/e/my-covid-journey-there-and-back-again-tickets-172647863407
Thursday 4 November
10:00 to 10:45 - Building resilience through leadership
Join this session to learn about how you can utilise the relationships and support within your team to build resilience for all. This session will be delivered by Sara who is Delivery Manager from Communities for Work and Menai who is an Employment Adviser on the same team. They will talk about how they coped with changes to their job roles during the COVID-19 pandemic, how they supported their team and how they stayed resilient through periods of high pressure and uncertainty.
https://www.eventbrite.co.uk/e/building-resilience-through-leadership-tickets-172703660297
11:00 to 11:45 – Imposter syndrome
"Do you frequently doubt your abilities? Do you feel a fear that you are going to be found out for being a fraud? Do you consider your success is down to luck or a fluke? If you answered "yes" to any of these questions, then you may be experiencing imposter syndrome. Join Deb, from the Department of Work and Pensions for this informal session where she will be sharing her personal stories of how she experienced imposter syndrome during her career, progressing from an AA to Deputy Director of HR. Deb will give an overview of imposter syndrome, the key signs and how you can manage the feelings of imposter syndrome.
https://www.eventbrite.co.uk/e/imposter-syndrome-tickets-172718494667
12:00 to 12:45 – Finding balance to be your best self
Nahida is a Race Programme Lead in HMRC and will talk about the challenges that she has had to overcome as an Asian Muslim female, trying to balance the expectations of her as a daughter, eldest sibling, wife and mother. She will emphasise the importance of the support from her colleagues and share some tips on how she has built her personal resilience.
https://www.eventbrite.co.uk/e/finding-balance-to-be-your-best-self-tickets-172711985197
If you have any questions please email cslocalsouthwest@cabinetoffice.gov.uk