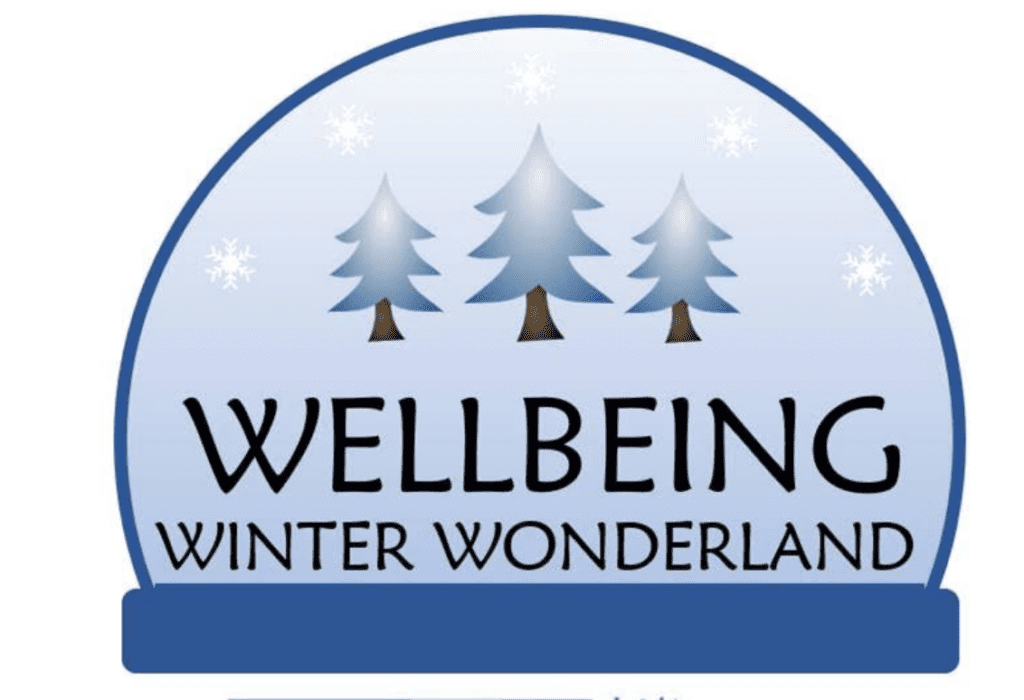 Our North West Wellbeing network would like to invite civil servants in the North West of England to take part in our Wellbeing Winter Wonderland face to face event on Wednesday 17 November 2021 at the Radisson Blu Hotel Liverpool
This event will offer you the chance to check in with your own wellbeing, as you learn and participate comfortably at your own pace throughout the day.
These sessions will come on a mix and match basis so you just sign up for what interests you, please plan your day carefully as there will also be a diverse selection of interactive market stalls. Please note tickets to the stalls event must be booked separately.
Tickets are limited to this face to face event so please make sure you register with your Civil Service email address and ensure you have permission from your manager to attend.
Interactive stall tickets - Come along to the main room for a  diverse selection of stalls
10:30 to 11:30 - Book your ticket here
11:30 to 12:30 - Book your ticket here
12:30 to 13:30 - Book your ticket here
13:30 to 14:30 - Book your ticket here
Plenary Sessions
10:30 to 11:15 - Know your breasts -  What is normal? What is not? Come and join Geraldine Mitchell consultant breast surgeon from Liverpool Royal Hospital and learn all about your breasts. - Book your ticket here 
10:30 to 11:10 - Smarter working for your well being - Smarter working helps us to focus on making the right decisions for where, when and how we work.  We will share tools, tips and advice to help you work smarter - helping your personal development and wellbeing. This session is brought to you by The Charity for Civil Servants.
Book your ticket here 
11:15 to 12:00 - Nutrition and weight management - Covering the four key principles of healthy weight management – nutrition, movement, stress, and rest – this session is designed to provide attendees with evidence-based solutions on the areas that we know impact health, safety and wellbeing. Book your ticket here
11:15 to 12:00 - Let us talk about Money - This Financial Wellbeing session will talk through the host of support and tools available to help you manage money better and talk through the range of options if you are in debt or struggling with money.
Book your ticket here 
11:30 to 12:15 - Know your breasts -  What is normal? What is not? Come and join Geraldine Mitchell consultant breast surgeon from Liverpool Royal Hospital and learn all about your breasts and what to look out for. Book your ticket here
11:30 to 12:15 - Intersex - This is a chance to hear a:gender chair Emma Dunn talk about her experiences as an intersex person. Expect a roller-coaster ride of tears and laughter which will open your eyes to the realities of the lives of intersex people in the UK today. Book your ticket here
12:15 to 13:00 - Mandown - Join Darren and hear about his struggles with poor Mental Health and how he made positive changes to improve and sustain it. Find out what support is available and how to take that first step on your road to recovery.
Book your ticket here
12:15 to 13:00 -  Back pain? Neck pain? - How can we help you?
Come and join us for an interactive session explaining the benefits yoga has for both the body and mind. We will share tips and techniques that can be done to help alleviate back and neck pain whilst working at the office. Book your ticket here
12:30 to 12:55 - Woman up - Whatever your world looks like right now, Woman Up wants to help. Come and join us for a chance to talk about how you are feeling and realise you are not alone in a non-judgemental, confidential and supportive environment. There is no pressure to join in but being around others who are facing the same concerns or issues as yourself may help. Book your ticket here
12:30 to 13:15 - Spotlight on Skin Cancer - Facts, Figures and Prevention - With around 100,000 cases of skin cancer diagnosed every year in the UK, this session will explain the current statistics around the increase in skin cancer, missed diagnoses, and what attendees should be looking out for. Book your ticket here
13:00 to 13:25 - Reach for the Rainbow - Come and join us in a safe and confidential space with like minded individuals. Trans, non-binary, gender-nonconforming or intersex, as well as family members, friends and allies who feel they would benefit from attending the session. We are also here to help colleagues who may have children or young adults who are discussing and thinking about gender nonconformity. Book your ticket here
13:15 to 14:00 - Chasing the stigma - Chasing the Stigma is a national mental health charity with big ambitions; to reduce suicide, to eradicate stigma and to enable everyone in the country to be able to access clear pathways to mental health care. Book your ticket here
13:15 to 14:00 - Dogs Trust - Are you looking for something new? Would you like to volunteer at the trust? Come and join the Dogs Trust to hear about their outreach and home from home scheme, volunteering and much more. Book your ticket here
13:30 to 14:15 - Menopause in the workplace : Flushing out the Taboo - This session will inform attendees on the business case for menopause awareness at work, as well as provide attendees with an understanding of the equality & diversity benefits, and tips to support employees both at home and in the workplace. Book your ticket here
13:30 to 14:15 - NHS Life Rooms - Need some extra support for you or a family member? - Come and join our NHS colleagues who will discuss the opportunities available to you.This is a free and confidential service. Book your ticket here
Please remember this is a face to face event.  If you have any questions regarding the event please contact diane.coates@cabinetoffice.gov.uk