A great day in Bristol at the first Civil Service Live event of 2014. Opened by Sir Bob Kerslake and ending with Francis Maude both celebrating the excellent work of civil servants and challenging us to continue to search for innovative ways of providing great public services. Olly Robbins and Richard Heaton joined the star studded cast to lead the discussion on the future civil service.
Busy, buzzy, great networking, learning and more
- just some of the words that people were using at the end of a successful day.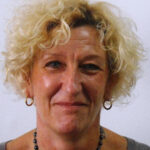 We're now passing on the baton to Liverpool whose event is next week (Wednesday 25th June). Read their blog to find out more.