https://civilservicelocal.blog.gov.uk/about-civil-service-local/
About Civil Service Local
With effect from 1 April 2022, Civil Service Local is no longer in operation.
We would like to thank you for working with us over the last 11 years, it has been a pleasure working in partnership with so many different civil servants across the full range of departments and agencies, and across the whole country.
Who are we?
We were a small Cabinet Office team based in areas across the UK. We delivered a core set of unique learning, development and networking events, available in local areas and online to any government department or agency.
Supporting the vision for the Civil Service by ensuring we attract and support great people, generate new ideas and ultimately deliver better results for citizens. The focus is on using the power of the collective to improve capability, skills and business outcomes, by sharing knowledge and experience.
What do we offer?

Civil Service Connect
An interactive learning and networking event, to enable civil servants to connect across departments.
Induction
For those who are new to the Civil Service in the last 2 years who want to connect and gain an insight into what the Civil Service has to offer.
Academies
leadership development programmes - one for AA to EO grades and one for HEO to SEO.  Learn and develop leadership and team working skills, then work on a project to support the Civil Service vision.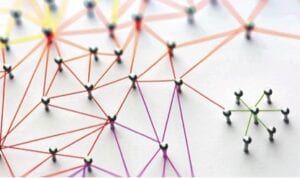 Networks
people across departments.  Networks include continuous improvement, wellbeing, talent, diversity and inclusion, social mobility, environmental issues and more.
Why get involved?
To connect with people from different departments
To solve problems and share skills, to improve the services we deliver
To support your personal and professional development
To understand more about the wider Civil Service
How do I find out more?
Our blog is categorised under our various locations around the UK.
To find out what's happening near you, select the link to your local area from the right-hand side of this page. You can also sign up for email alerts under the 'sign up and manage updates' section.
If you have any questions about those events or you want to find out more about networks, academies or induction in your area, then you can contact your CS Local Team via email:
Cymru Wales – cslocalcymruwales@cabinetoffice.gov.uk
East, South East & London - cslocalesel@cabinetoffice.gov.uk
Midlands - cslocalmidlands@cabinetoffice.gov.uk
North East, Yorkshire and the Humber - cslocalneyh@cabinetoffice.gov.uk
North West England - cslocalnw@cabinetoffice.gov.uk
Northern Ireland - cslocalscotlandandnorthernireland@cabinetoffice.gov.uk
Scotland - cslocalscotlandandnorthernireland@cabinetoffice.gov.uk
South West England - cslocalsouthwest@cabinetoffice.gov.uk
General enquiries – cslocal@cabinetoffice.gov.uk