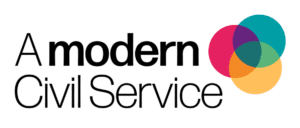 Wednesday 13 April
1pm to 2:30pm
Following on from our first Reform & Modernisation opening event for our Northwest Champions and working hard on your feedback we would like to introduce our - 'My Northwest Role' event.
The session will :
Allow you to understand the Reform & Modernisation champion role and focus going forward

Opportunity to learn more about the R&M welcome pack and ask any questions you may have 

Hear from existing Reform & Modernisation champions within the Northwest as they discuss their current projects

Work closely and hear from our NW Heads of Place Director & 

Places for Growth team and how we are collaborating in the Northwest
This event is open to all M&R champions regardless of grade, we just need your passion to get the Northwest moving.
Please book your ticket via Eventbrite here
If you would like any further information please email the North West Team 
 A real opportunity to shape our future
Heads of Place is an exciting and ambitious new initiative sponsored by Cabinet Office.  Its core purpose is to join up the Civil Service presence in a place and for our partners, it will provide a more consistent and streamlined engagement with the UK Government in that place.  More importantly, it is also intended to provide stronger, visible leadership for our Civil Service workforce across the UK nations.